WTF? Woman Goes On Trial For Performing Sex Acts With A Skeleton
A Swedish woman is on trial for "disturbing the peace of the dead," and now faces up to two years in jail.
According to The Sun, prosecutors say the 37-year-old kept at least six skulls, a spine and "a large number of other bones" in a secret compartment, along with a drill, body bags and pictures from a mortuary.
Of course, the crazy doesn't stop there. Cops even found photos of the woman doing "sex acts" on a skeleton, along with two CDs entitled My Necrophilia and My First Experience.
In addition to the photo above, here's another graphic image of the necrophiliac getting down and dirty, via The Sun: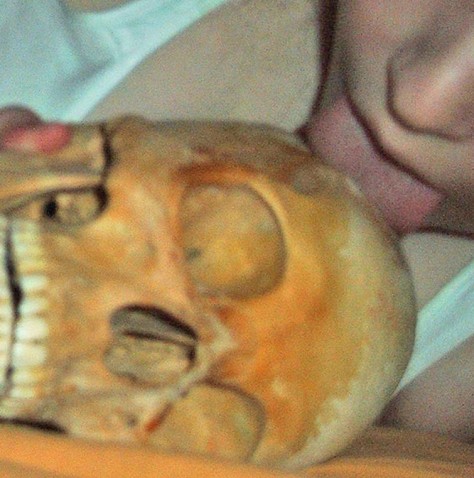 More details in the video below: