VIBE Sends Condolences To Soulja Boy's Little Brother
Soulja Boy sent out some emotional tweets today revealing that his little brother had passed away. His friend Miami Mike tweeted condolensces and revealed that the death was the result of a car accident last night.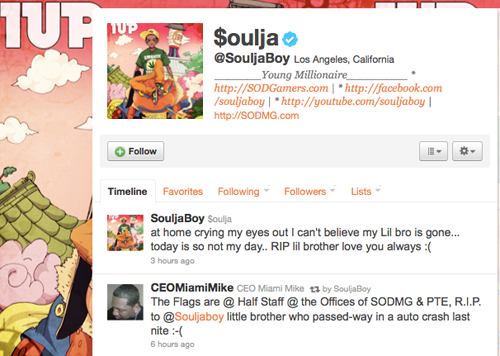 No further details are available but we will keep you posted and we send Soulja Boy our deepest sympathies.
.