Woman Sues JetBlue For Attempted Panty Raid
It sounds like airplane staff is going crazy. First, it was the man who got booted for not pulling his pants up despite the fact that his hands were full, now this. A Manhattan financial consultant was kicked off a JetBlue flight at JFK Airport because the pilot mistakenly thought she wasn't wearing any pants, according to her lawsuit.
Via The New York Post: Malinda Knowles, 27, said she had already boarded the Florida-bound jet when supervisor approached her and "slapped his walkie-talkie in between [my] legs" and smacked them with the antenna, according to documents filed against the airline yesterday in Queens Supreme Court.
"It was humiliating, degrading, and highly inappropriate," the Harlem woman said. "I . . . got his name. I didn't want to show him my crotch."
Check out the following picture to see what Knowles was wearing: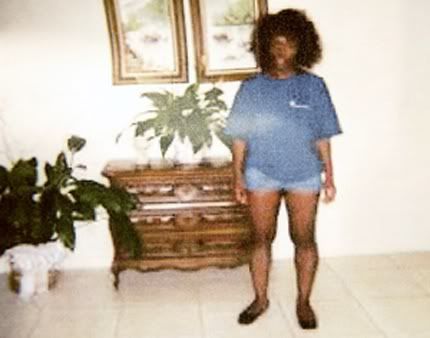 It's grainy but you can clearly see that she's wearing shorts.
Knowles says her 6 a.m. flight for West Palm Beach was set to take off on July 13, 2010, when she was approached by Victor Rodriguez.
"I was sitting on the plane with my orange juice, minding my business, when he said, 'I don't want to see your panties, but do you have any on?' " she recalled. "He was very vulgar. I didn't want to show him anything. He asked me to come off the plane, but I didn't want to go anywhere with him."
Police escorted her to a hangar area where they confirmed she was wearing shorts and put her back on the flight, according to the suit, which seeks an unspecified amount. However, the pilot, James Ewart, wasn't satisfied and kicked her off again.
Knowles' lawyer called the incident outrageous. And JetBlue declined to comment.They better start talking soon because it sounds like Knowles has good grounds to own this airline once the lawsuit is over.