Attention Atlanta, Chicago, Baltimore: See 'Final Destination 5' In Advance!
Attention Atlanta, Baltimore and Chicago: VIBE has teamed up with Warner Bros to send you to an advance screening of Final Destination 5 while supplies last! FD5 is in theaters on Friday, Aug 12 but you get to see it a day in advance. All you have to do is click on the invitation, and rsvp for your respective city. See below: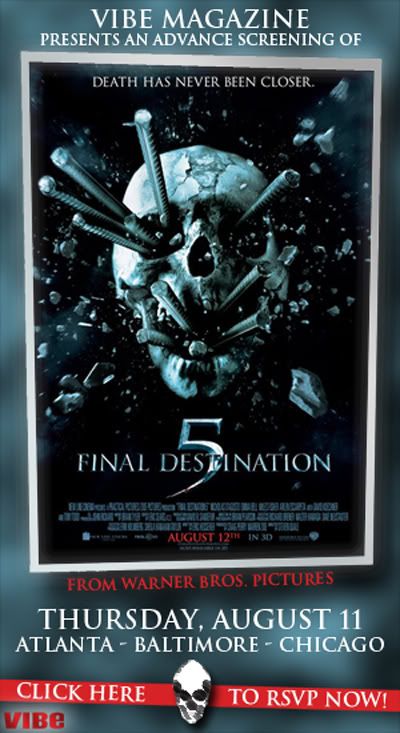 Those who attend in Chicago will be in for a special treat. Tony Todd (akd Candy Man), who plays the coroner in FD5 will host that screening.