Vibe's Beatdroppin' Babes
In a DJ scene dominated primarily by men, it's vital to never underestimate the ladies. The beautiful mixture of high music IQ, good looks and the ability to throw down a groove-filled set gives female DJs something men will never have: feminine sex appeal (ok, some men have that, but we're just sayin').
Enter Vibe's Beatdroppin' Babes. These dance floor destroyers can make your jaw drop as hard as their bass.
Lauren Lane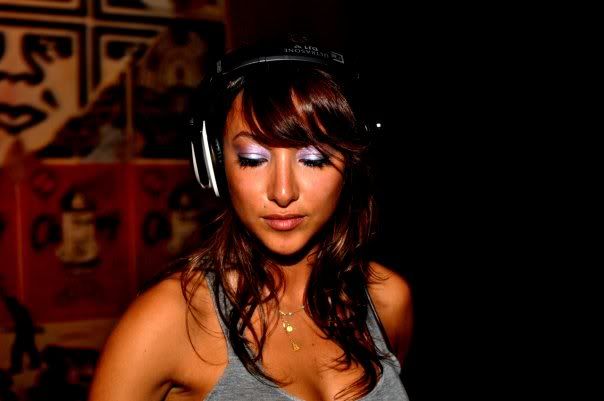 Unlike many of the up and coming DJs in the US, Miss Lauren Lane is a pure bred product of the underground. From her early clubbing days at NYC's Vinyl and Sound Factory to amassing her major network of fellow music aficionados, Lane always had the gift, but she didn't know it until a lucky encounter with her future tool set. One post-clubbing late night, she started playing around with her DJ friend's equipment…it was love at first mix. Since then, Lane has developed her sound immensely as both a DJ and a producer. Following her recent release with the infamous Visionquest imprint, there is still much to be seen and heard from the East Coaster. Boasting a new residency in Los Angeles and another appearance at the massive BPM Festival in Playa Del Carmen this year, Lauren Lane is bound to be on the tip of many people's tongues (and ears) faster than a 140 BPMs.
Nervo

This Australian sister tag team needs little introduction, but here's one anyway. Olivia and Miriam Nervo have been all about making music since the young age of 16. Before the two started to pursue their individual aspirations, they gained notoriety by writing for other artists. Responsible for successful tunes from the likes of Ke$ha, The Pussycat Dolls and Kelly Rowland ('When Love Takes Over,' which earned a Grammy win), the Nervo girls showcased their serious potential while making other people famous. In 2010 the twins announced a worldwide contract with music industry giant Virgin/EMI. They haven't stopped since, headlining many major festivals like Ultra and Tomorrowland, while working closely with dance titans like Afrojack and Armin Van Buuren. Loved for their spunk and unique personalities that flow through their music, the Nervo gals have already surpassed many musicians during their short time in the spotlight… and there is only more to come.
Ida Engberg

Ida Engberg is the definition of raw talent. This Swedish DJ/producer didn't start like most of her peers. It began with her teenage boyfriend who was DJ. Intrigued by his ability, Ida had him teach her how to mix. From that day forward she found her passion (Djing, not the boyfriend) and has never let it go. These days you can find Ida sharing the stage with the best DJs on earth, including Eric Prydz, Roger Sanchez and Steve Lawler to name a few. Whether is be hard techno or bass filled progressive, she moves between genres with ease. Ida has talent and is not within any music genre boundary. She rarely comes stateside but next time she does Vibe recommends you don't miss it.
Rebecca and Fiona

Another DJ duo emanating beauty and talent, Rebecca and Fiona have taken the dance scene by storm. Starting with their domination of the Swedish club circuit and a European tour with Robyn, these two beatdroppin' babes have much more planned. Following the completion of their first album and a massive collaboration with Kaskade called 'Turn It Down', they caught the attention of the world. In the past year the girls played over 100 shows alongside names like Axwell, Tiësto and Steve Angello. Like they always say, 'Don't judge a book by it's cover'- If you look beyond these girls' beautiful cover all one would find is a devout love for music.