Earl Sweatshirt Announces 'Doris' Release Date
Doris, Earl Sweatshirt's highly anticipated debut album, is officially set for an August 20 release.
The Odd Future newcomer, announced his release date and track listing via Twitter. Earl's pristine project is set to feature Pharrell, Frank Ocean, Alchemist and Casey Veggies on his project. Despite his old sound, Earl admitted that he's trying to make "pretty music," and the new sound may surprise old fans.
"I anticipate a loss of fans. I also anticipate gaining some," the rapper tweeted about the album last year. "I'm gonna go out on a limb and say you can hear the progression. I hope I lose you as a fan if you only fuck with me because I rapped about raping girls when I was 15."
Check out Earl's screenshot of the track listing below. –Nina Marrissa (@NinaMarrissa)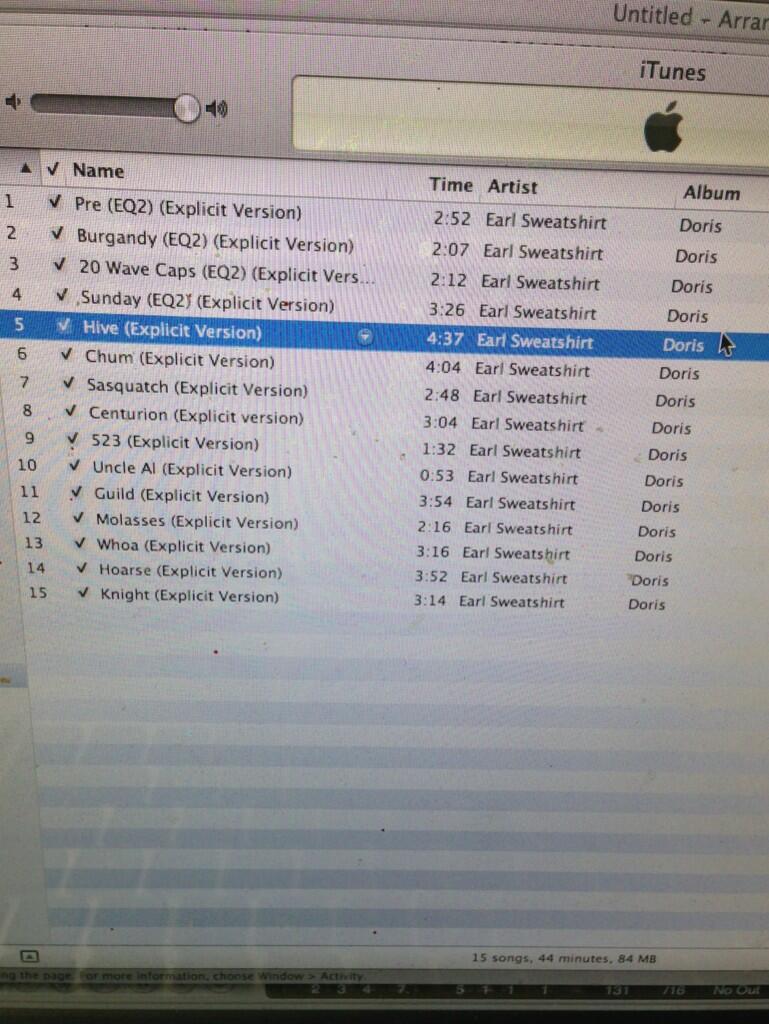 Photo Credit: Getty Images