De La Soul Makes Entire Catalogue Available for Free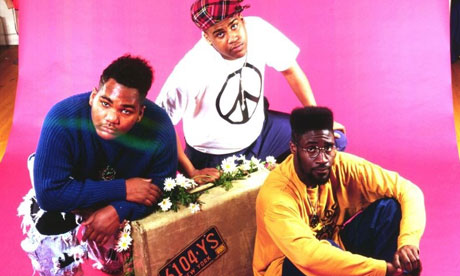 "Mirror, Mirror on the wall, download all of De- La's songs"
De La Soul has the perfect Valentine's gift for hip hop heads:  the chance to legally download their entire catalogue in celebration of their 25th anniversary.
Starting today (Feb. 14) at 11am and continuing on for 25 hours, visitors to the group's site will be able to legally download their complete discography.
"It's about allowing our fans who have been looking and trying to get a hold of our music to have access to it," group member Posdnuos told Rolling Stone. "It's been too long where our fans haven't had access to everything. This is our way of showing them how much we love them."
Get an education on classic music while it's free!