In Manhattan, Miss Lily's has become a staple for hungry patrons seeking real Jamaican cuisine. Everyone from Kanye West, Beyonce and Jay Z have been known to frequent the Caribbean restaurant in recent years.
The eatery also doubles as an online radio station, juice bar and record shop stocked with goodies. But how does the food really taste? There's no doubt that the dishes are of all superb quality and freshness, however, do they match up to the food served in Jamaica?
To get some answers, VIBE recruited dancehall veteran Sean Paul for the ultimate Miss Lily's Taste test. At our headquarters, the singer tasted 3 of Miss Lily's most ordered plates and gave us his honest opinions.
Oxtails are one of the restaurant's most popular items.
Sean Paul Says: "Over here [America] in these restaurants, they mix Caribbean recipes together in the same dish. But it's not really like that in Jamaica."
Vegetable Patty (callaloo & potato)
The Verdict: "I love the taste of it, but the crust is not as flaky as I like. It's kinda thick and sticky. It also a different color from what we usually are use to. The vegetable patties that I'm used to are brown or yellow, but this one is kind of reddish. But it's good overall!"
Rating: 7 out of 10.
Oxtails.
Sean Paul says: "I don't know… it just taste different from home. Everyone cooks differently so…"
The Verdict: "It's juicy, but it's just different from the taste that I'm used to. Maybe it's the type of seasoning, but I see they used the same style sauce, maybe it's the Paprika in this one.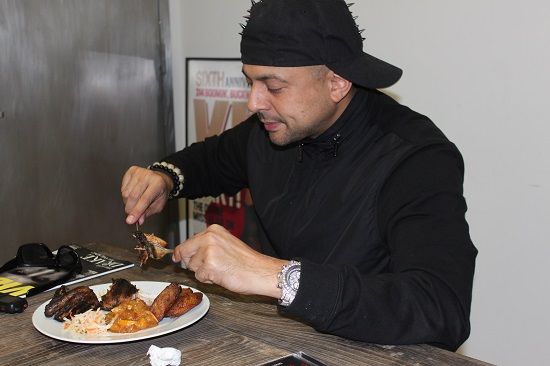 Rating: 6 out of 10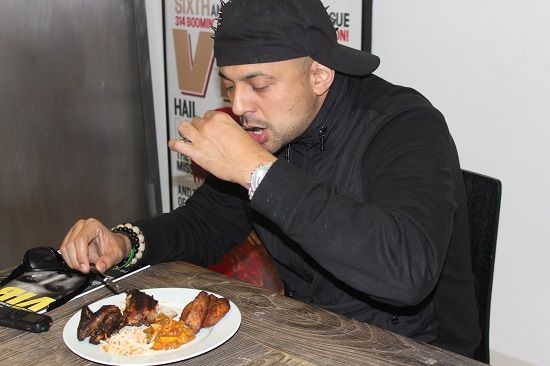 Sean Paul says: "Jerk chicken is something that they do in the ground, in a groove, or a Jerk chicken pan."
The Verdict: "This one is tough… let me see how it is… the thigh is not as tough. Taste kinda like barbecue chicken. It's nice, but not really Jamaican. It's kind of more like a Caribbean fusion chicken.
Rating: 6 out of 10