Only yesterday, out of no where, the hip-hop-slash-R&B hybrid project Cocaine 80s dropped the new track "Fly Ass Pisces" featuring Jhene Aiko and Common. The track was rumored to be off their next EP, The Flower of Life, which we mentioned would be out "sometime this 2013," thinking it meant somewhere down the line in 2013. Turns out "sometime in 2013" is today.
The No I.D.-helmed music collective continues with its revolving door of musicians. Common, James Fauntleroy and Jhene Aiko all make appearances on 7-track EP. The use of 7 tracks is interesting, too. The Flower of Life is an actual geometric figure, like the one on the above cover art, made up of at least seven identical overlapping circles that make up the flower-like pattern.
Download The Flower of Life EP below, along with previous EPs The Pursuit, Ghost Lady and Express OG.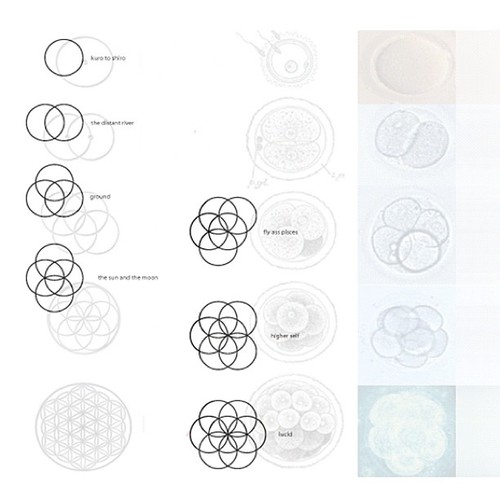 [props to HipHop-N-More]