Usher
During their turbulent union, Usher
and

Tameka Raymond

had to deal with various reports of two-timing from both sides. One thing is for sure. Usher loves older women. How else would you explain his new reported boo 42-year-old Def Jam employee

Grace Miguel?
---
Michael Jordan
The greatest basketball player to ever lace 'em up has long had a reputation as a lothario. According to urban legend, during his Chicago Bulls days, the newly tapped Charlotte Bobcats owner would carry around a non-disclosure contract for perspective mistresses to sign. In 2007, Lisa Micelli came out about her alleged affair with his Airness saying, "Black women shouldn't blame me for being White. It is Michael's choice – if he wants to be with White women, then that's what he's going to do." But Jordan's ex-wife Juanita got the last laugh. She reportedly received the largest settlement in entertainment history—$150 million.
---
Jesse James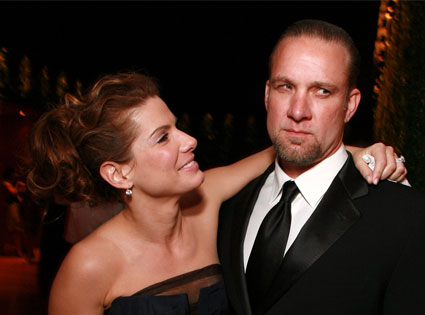 So why is the motorcycle-loving James on this list? Well, for one, we like Sandra Bullock and two, dude played himself something awful. The best way to ensure infamy is to cheat on America's sweetheart with a tatted and pierced-up Nazi sympathizing model nicknamed the Bombshell. 11 women and counting. Bravo Jesse.