After 10 hours of deliberating and months of testimonies from both sides, an Orlando, Florida jury found Casey Anthony not guilty for the murder of her 2-year old daughter Caylee. The jury, which was composed of seven women and five men, deliberated for 6 hours after hearing closing arguments from both prosecutors and defense lawyers.
Though it seems that Ms. Anthony will get away with murder, she has been convicted of lying to Orlando Sheriff's detectives during the investigation of her daughter's disappearance in June 2008. She will not receive the death penalty, but will be sentenced from this conviction at a later date.
Prosecutors believed Casey Anthony murdered her daughter Caylee because she was disrupting the carefree life and partying Casey was seeking and all claims of an accidental death did not make sense.
The Casey Anthony Trial has been perceived in the media as the new O.J. Simpson trial and has been the most watched trial since the former athlete won against the state of California. Though Casey was spotted celebrating the win after the verdict was announced, Defense Attorney Jose Baez stated "While we're happy for Casey, there are no winners in this case… Casey did not murder Caylee. It's that simple." – Tyler McDermott
See what some of your favorite celebrities tweeted below:
Khloe Kardashian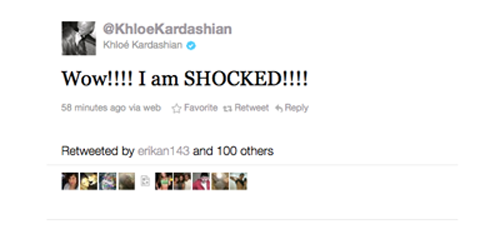 Nancy Grace
Ed Lover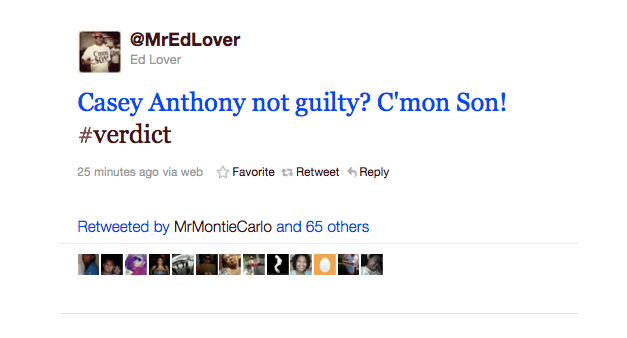 Royce Reed