Sacha Baron Cohen as Freddie Mercury (currently untitled )
Reel History: The story of rock titans Queen has currently been playing itself out for the past nine years on London's West End in the play, We Will Rock You. And while Johnny Depp was also a name connected with the film story of the 70s/80s supergroup's flamboyant frontman for several years, the casting choice of Sacha Baron Cohen has definitely widened the interest gap and scope to not only include fans of Queen, Freddie Mercury but also Cohen, whose traditionally known for his quirky brand of exposé type humor.
Hollywood Box Office Hit or Miss: Probable hit. Even though Cohen's dramatic skills have not yet been tested, he got a chance to display some serious moments in Talladega Nights: The Ballad of Ricky Bobby and proved that he could even sing in Sweeney Todd: The Demon Barber of Fleet Street. Plus with the box office successes of Borat and Bruno, there's proof that Cohen can pack theaters and open a film in a big way all by himself. And while the Ali G star does not exactly share the height or physical build of Mercury (he's taller and slimmer) Cohen does strongly resemble the rock icon, which could equal movie magic once this movie hits the screen. The Freddie Mercury film project is slated to begin production 2011.
Stamp of Approval: According to Deadline Hollywood, this movie has been sanctioned by the remaining members of the band Queen to the degree that they've licenced songs and publishing rights for the film. The band even formed company to serve as the movie's producers.
Marlon Wayons as Richard Pryor in Richard Pryor: Is It Something I Said
Reel History: Like the Davis biopic, the Richard Pryor biopic also has 1990s feature film production roots. Back during the heyday of In Living Color, Damon Wayans, who parodied Pryor on the sketch comedy hit, was pegged to play the tortured comedic genius. However Damon explained to Tavis Smiley earlier this year that his Pryor project hit the skids because someone close to Pryor prevented it from being made. Eddie Murphy was also very recently attached to the Pryor biopic but fell out favor due to issues with Paramount Pictures, who were one of the original companies financing the film. Richard Pryor: Is It Something I Said will now be done with Adam Sandler's Happy Madison Productions and Sony Pictures.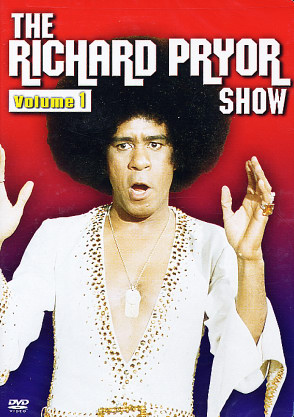 Hollywood Box Office Hit or Miss: A definite hit. Marlon Wayans has already exhibited the dramatic muscle, (check out his star turn in Requiem For a Dream) necessary to tackle such a role and reportedly blew producers away with his Pryor screen test. Hair and makeup can flesh out any other resemblance issues but the fact that Wayans himself is a comedian should only lend itself positively in his spot-on depiction of late comic great. Richard Pryor: Is It Something I Said is written and directed by Bill Condon (Dreamgirls) and is scheduled for a 2011 release date.
Stamp of Approval: Pryor's widow, Jennifer Lee is signed on as a producer (along with Chris Rock), so this production is not only endorsed and supported by the Pryor estate but by many comedians in the industry (like Sandler and The Wayans Family) who were both inspired and influenced by Pryor's lifelong work.