We all know the saying "no glove, no love," right? Well, Georgia Republic architect Irakli Kiziria has made sure that the glove will always be present in a luxurious way when he designed a Louis Vuitton condom. But the thing is, he isn't affiliated with the iconic brand.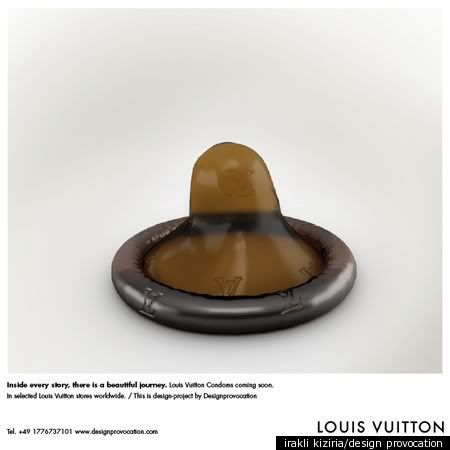 The LV condom is enveloped in the designer brand's notorius brown monogram packaging and even the condom itself has the emblem. Kiziria collaborated with Design Provocation to create the condom that they originally planned to release on World Aids Day so that they could donate the proceeds to The Foundation For AIDS Research.
Um…for $70 dollars that condom better talk too but we're sure that some materialistic simpletons people will go out and purchase them, just to have the name.
Can you see yourself dishing out almost $70 just for a designer condom?